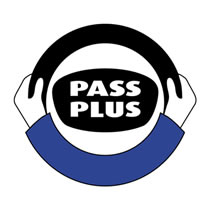 When you're learning to drive, your aim is to pass your driving test. But that doesn't mean you've learned all there is to learn about driving! The Pass Plus course gives you the opportunity to increase both your knowledge and experience after you've passed your test.
Who is it for?
The course is only available to people who have passed the driving test and includes modules on such subjects as all weather driving, town driving, rural roads and motorways.
How long does it last?
Pass Plus has six one hour modules
What are the benefits of Pass Plus?
As well as making you a safer driver, the course can entitle you to major discounts on your first year's insurance with many household name insurance companies.
Is there a test?
There is no test at the end of the course. You just need to have satisfied your instructor that your driving has been of a satisfactory standard on each of the modules. On completion of the course you will be entitled to a certificate from the DVSA.
Call Aim Driving School for Pass Plus and driving lessons in Chiswick.